ABOUT US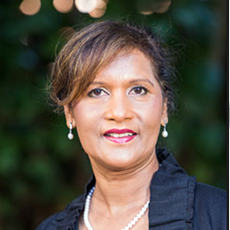 My name, Pushpa, means "flower" in the Hindi language, which has inspired me to create a tranquil sanctuary to help my clients fully relax and take a break away from the stresses of everyday. Pushpa's Skincare Perfection derives from my island roots contributing to my holistic and therapeutic approach when working on skin. My years of working professionally in the medical field has emerged my passion to work in skincare.

The moment my clients enter my treatment room they feel a sense of calming, soothing, and healing energy throughout their entire experience until they leave my treatment room thrilled with their enhanced appearance. With my personal demeanor, I treat my clients with passion, quality, service, and innovation.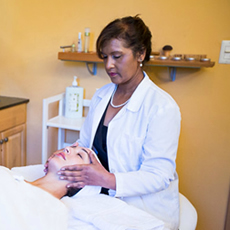 My customized treatments are designed to exceed each client's need through advance skincare, highly skilled trained techniques, and caring work ethics. I use highly effective skincare technology, premier facial products, and state of the art equipment.

I am committed to exceeding the expectation of my clients. My vision is to help you look and feel your best. I believe that beautiful healthy skin requires on-going commitment to daily skincare and healthy living. I will educate and introduce you to skincare programs and products that will help you to achieve and maintain younger healthier skin.

You deserve a place like Pushpa's Skincare Perfection where invigorating aesthetic treatments are performed in a comfortable, relaxing, and luxurious environment. I sincerely hope that you will give me the opportunity to pamper you and treat you to brilliant glowing skin that you deserve.